Debbie Watts - Founder & Chairman
Personal Trainer, Fell/Trail/Road Coach in Running Fitness, Kettlercise, Pre/post Natal, HiiT Instructor. Owner of Mole Valley Fitness. National Running Show & Alton Sports Ambassador. Schools Running Movement Lead.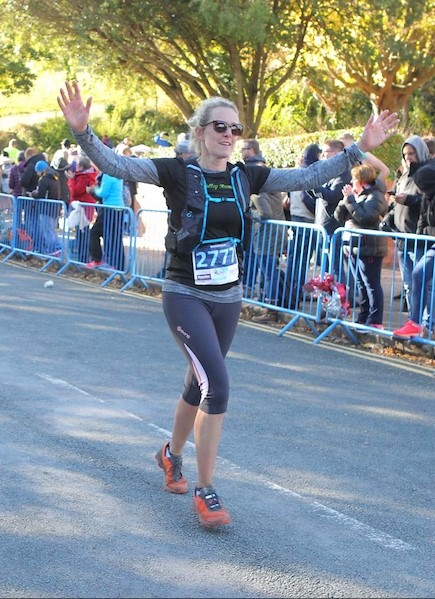 I began running at the age of 18 but never took it seriously or enjoyed it. All that changed when house hunting as I approached 30. I loved having a good nosey in new places. I then began to enter races again. After my Dad passed away (he only started running marathons at 40), I thought life was too short & began upping the distance & after having 3 young children I ended my career as a Mental Health Nurse & having a qualification as a Personal Trainer already, I further trained as a Run Coach & I am now a Fell/Trail Run Coach, which allows me to train children too, I also teach Kettlercise & pre/post natal mums.
I have ran countless half marathons, Brighton Marathon twice, Beachy Head, Medway Megalith Marathon, Race to the Stones & King 50k, the Pilgrim Ultra, Midnight Marathon as well as many other marathon & ultras planned this year.
I created Mole Valley Runners in 2017 & I absolutely love this group. Running is my life & the best journey ever undertaken, it's a path that just keeps giving.
I am an ambassador for the National Running Show & Alton Sports. I have also recently taken up the role as lead for a new initaitive The Schoold Running Movement across 5 counties, Surrey, Hampshire, Berkshire, Hertfordshire & Buckinghamshire.
Louise Sutherland - Club Secretary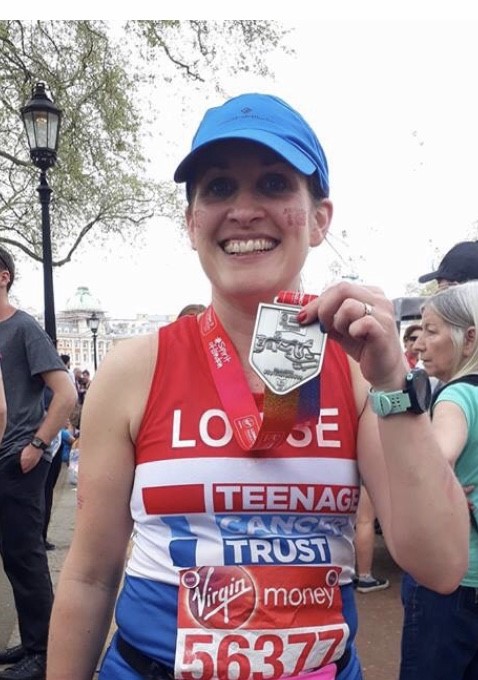 Watching the 2015 London Marathon highlights, wine glass in hand, I declared "I'm going to run a marathon!" Having never run before, my husband thought I was crazy and suggested I run a half marathon, so I did. I signed up for the Bacchus half as wine and running sounded like my kind of event! I ran solo, too much training too soon, and injured my knees but I had a great time wandering round Denbies! We sadly lost my teenage daughter's boyfriend to cancer in 2016, so I thought I'd up my running and fundraise for Teenage Cancer Trust in Tom's memory. In 2017 I booked onto a full year of events, from 10k's to the Nuts Challenge, culminating in the 2018 London Marathon, and as a family we've helped to raise over £50,000.
I found MVR through Debbie's MVF as I felt I should probably take it a bit more seriously and learn how to run properly. Of course I then thought I was becoming a running superstar so started running fast and getting loads of PB's and ended up on the injury bench again! Through MVR I've learned a lot, and made some brilliant friends as it's amazing how close you become during 20 mile training runs when you chat all the way! I completed the 2018 London Marathon alongside a then new MVR friend who I now count as a very close friend, and then in 2019 I headed to Brighton marathon dressed as a mermaid alongside one of my other very good MVR friends. I love the buzz of big events, and pushing myself, but I've learned the hard way that my body much prefers it when I run slower! Race to the Stones 2020 100k over 2 days is my biggest, and craziest idea yet – my body doesn't always agree with what my head decides to do, but I always give it a good go and with the support from MVR I know I'll do it!
Paula Lakhani - Membership Secretary
Run Leader (LirF)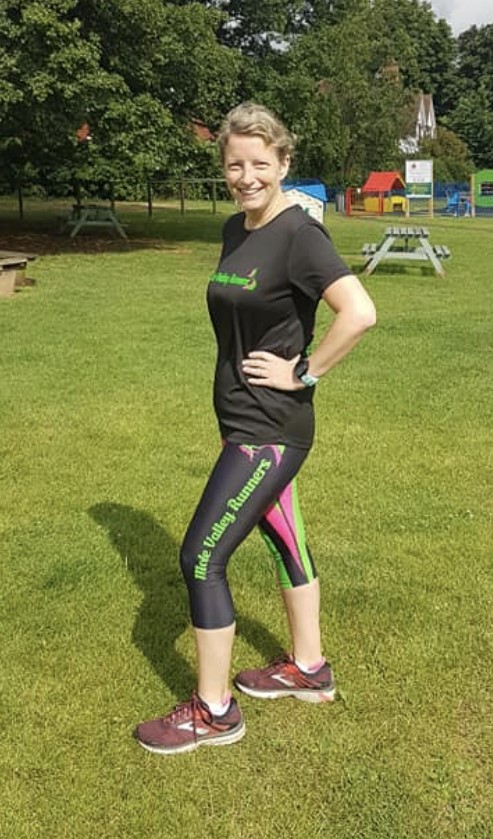 I have been running since November 2016 when Debbie first set up MVR. I had never run before but wanted to get fitter and lose some weight. I enjoyed sport at school but never had a passion for running. Through Debbie's encouragement and belief in me, I managed to run my first 5k in 6 weeks. After six months I ran my first 10k and have now run several 10ks, the Royal Parks half marathon, the Bacchus half marathon and the Great Birmingham Run half marathon - I never thought this would be achievable when I started out. Although races are great and the medal at the end is awesome, I struggle with anxiety beforehand. This has made me cut right back on the races I now enter, but you'll often find me heading up the MVR cheer squad, particularly at the London Marathon and Brighton Marathon. I love being part of the atmosphere but not having to run it and there's always a hug waiting for an MVR at the end! My favourite race was running round the Olympic Park with the last 100m in the Olympic Stadium, it was totally overwhelming and emotional! My favourite running moment has to be when Dame Kelly Holmes visited Mole Valley Runners. It will be a day I'll never forget. I was her meet and greet buddy and was totally blown away! What spurs me on every week is meeting the lovely friends I have made, knowing that I don't have to run on my own, chatting and laughing along the way makes it so much easier. I'm never going to be the fastest in the group, but that doesn't matter, I just want to continue enjoying my journey and helping others on theirs.
Carolynn Royce - Treasurer
I have tried to "get into running" for years but never found any consistency and lost confidence again and again. I finally decided to find a running group and came across Mole Valley Runners. After dithering for several weeks, I finally gave myself a metaphorical kick up the backside and found the most amazing bunch of people. As I was not able to run 5K at the time, my ultimate goal was to do a 10K. With the friendship, support and encouragement of MVR I have smashed my goal and have since completed several half marathons with a view to run a marathon in the future.
Lucy Brown - Welfare Officer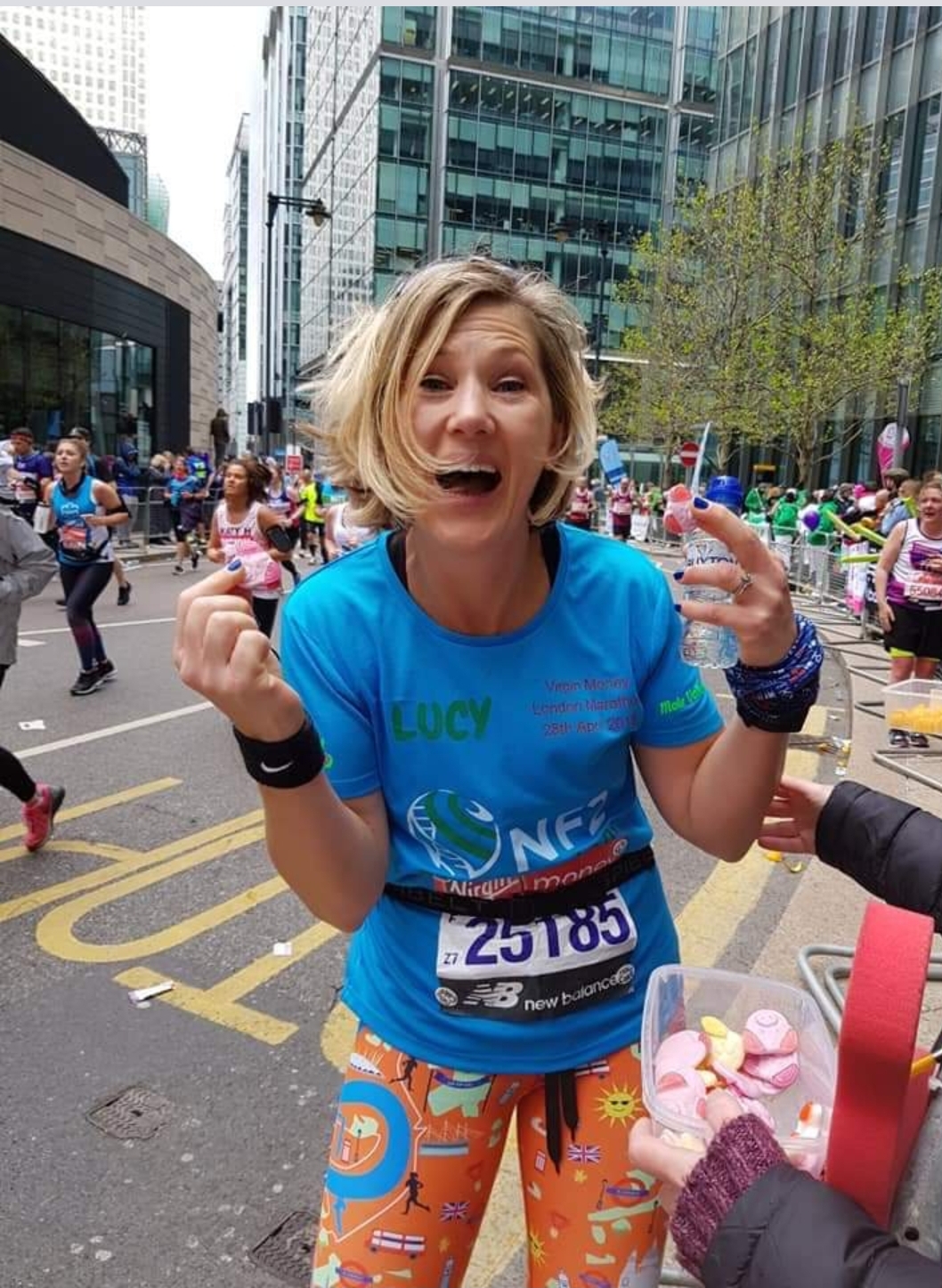 I started running as a troubled teenager and enjoyed the time alone and freedom from the pressures of 'teenage life' I stopped running for some time in my mid-twenties when work involved lots of travelling so I took to the gym. When I moved to Bookham aged 30 I started running again before marriage and babies took over my life and another short break from pounding the pavements. Three babies in quick succession got me back out onto the streets and I have been running ever since. I have run loads of 10k and half marathons and in more recent years a couple of marathons too.
Michelle Taylor - Awaiting appointment as Welfare Officer
Run Leader (LiRF)
I returned to running six months after having my second child but couldn't find a group that catered for 'newbies' but then I found MVR! The wonderful people I met running helped me get my confidence back for running and exercise in general. My outlet each week was MVR running and classes. I'm nearly through my 1st year, fitter than I've ever been. Tackling half marathons comfortably and loving the headspace, energy and friendship the group has given me. I've met amazing people I'd never have met whilst gaining some wonderful friendships. I get so much enjoyment from bringing new people in on their running journey. The joy on their faces when you tell them they've done their first 5k or 10k. It's priceless.
Nina Belk - Awaiting appointment as Welfare Officer
For several years I had dipped in out of running, always giving it a go when I wanted to shed a few pounds but never keeping it up. However, two years ago a friend encouraged me to take it up more regularly and I ended up giving a half marathon a bash. That's when I discovered how much running not only improves your physical health but your mental wellbeing too. Whether it's heading out to clear your head, de-stress or have a chat it was a revelation. Running was now something that I loved to do! I'm not the fastest and I don't sign up to lots of events but what I love is getting out there with a lovely bunch of people every week, come rain or shine! I have explored more of our beautiful countryside than I ever would have had I not taken that step to join Mole Valley Runners.